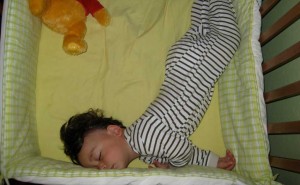 You just finished the longest gauntlet of travel in your life. Ridiculous traffic. Running to catch your flight. Overnight buses with people constantly bumping into you. Finally arriving in a new city exhausted in the middle of the night wanting nothing more than a night of rest so you can be ready for the next day. Opening the door to your room for the night to have a freezing blast of air hit you in the face and only one sheet on the bed with a few large holes in it.
Ah, hospitality.
Sometimes you will end up sleeping in accommodations that aren't world class. If you aren't, you honestly aren't doing it right. Sometimes advertised rooms are far worse than the stunning pictures had you believe, and sometimes countries just don't have extremely modern buildings. These countries are usually full of the nicest people and most amazing adventures, and are well worth the investment of getting there.
All of that is tomorrow. For now, all you want is a solid night of sleep without waking up shivering like a chihuahua.
Which is exactly why you carry the greatest sleeping tool for minimalist travelers: a silk sleeping bag. It's lightweight, sturdy, rolls up smaller than your fist, keeps you 10° warmer at night, and slipping into it feels like you are zipping down a heavenly waterslide into pillowland.
These are sold as "liners" because they are designed for people who are sleeping outside in ridiculously freezing weather to add some more warmth, and you can use them for that. You can also use it by itself for minor adjustments in temperature when it's a little too chilly. It's over 3 times warmer than cotton, and feels way better. When you're done for the night, it rolls up into a soft little bag that hides in the corner of your backpack until it's needed again.
I really can't say enough good stuff about this amazing piece of technology. There have been many times I've found myself crashing at a friend's place unexpectedly when they didn't have spare blankets, or ended up at a hostel with disgusting sheets. I just slip into this little slice of warm butter and I'm off to slumberland before counting a single sheep. No adventure traveler should be without one.
Get it now at Amazon