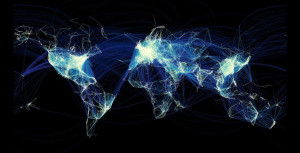 One of the biggest misconceptions about travel is that it's expensive, simply because people don't know where to look. I've talked to people who were bragging about finding $2000 flights to Tokyo, when the most I've paid was still under $500. With all the different search engines out there, how do you find the best flights at the best prices?
Flight Search Engines
There are a ton of them, and they all give you different results. Let me break down how to use them all to your advantage.
ITA Matrix: The Mother of them all

This is your first stop on the tour, and for good reason. It has one of the widest reaches of any flight search engine out there, and a great interface. You can search a month at a time looking for deals, and it shows you flights and layovers in a way that's much easier to understand than staring blankly at a list of numbers.
This site will quickly give you an idea of what to expect. The best days and times to fly, the cost, and how long the flights are. If you are in a hurry, you can just check The Matrix and know that you are finding a great deal.
Their secret behind how they are able to show you more flights than any other flight search engine is because they don't sell flights. They don't have contracts with airlines that limit what they can show, so they show you everything. Once you find your flight, it tells you exactly where to buy.
Skyscanner: Discover Europe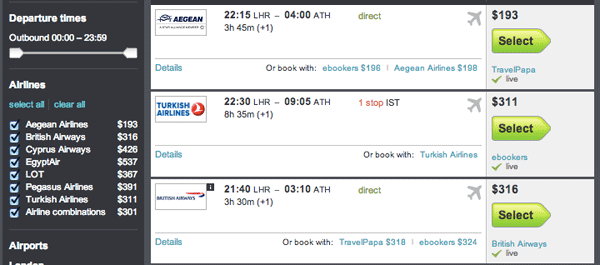 There are hundreds of tiny airlines that only fly a few routes, and different flight search engines find different airlines. Skyscanner is great at finding the little unknown airlines in Europe. If you are trying to get from London to Athens, it has a good chance at digging up a flight for half the price of all the others. If you are venturing outside of Europe, give this one a pass.
Vayama: Explore Asia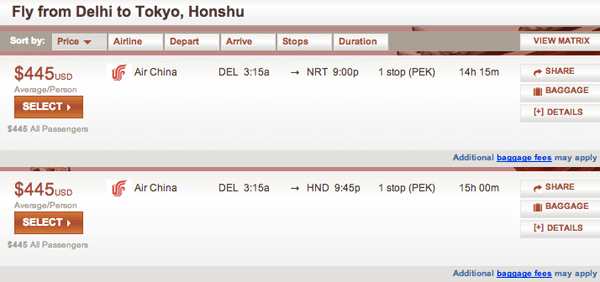 Skyscanner is to Europe as Vayama is to Asia. They track tiny Vietnamese and Indian airlines that the others don't know about, and can sometimes pull up the same flight at a fraction of the cost.
Kayak Explore: Explore the world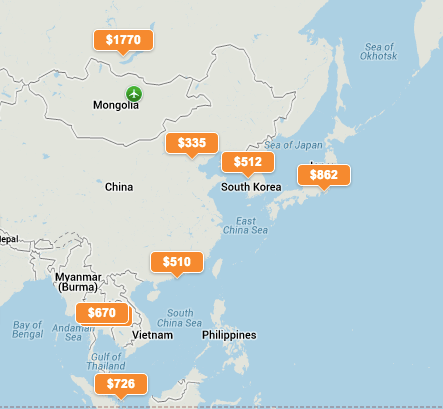 If you don't know where you want to go, but you want to get away, Kayak Explore is a great tool. Just put in where you are and when you want to fly and it will show you how much it costs to go anywhere. It's great for getting new ideas or finding places you didn't know were so cheap to fly to. Honestly, it's also fun just to daydream about flying to different places, and you might accidentally find an amazing deal while scrolling around the world.
Routehappy: For ultimate comfort
Routehappy is a new site that offers features not seen anywhere else. They don't sort by price. They sort by how comfortable the flight will be. They break down which seats recline more, if there's wifi, whether you can pick your movies or are watching an uncontrollable loop, and whether or not you can plug in your iPod. If you are debating between a few flights, this one will help sort it out for you. Is it worth an extra $10 to watch whatever movie you want instead of Taiwan's guide to foreign flowers?
Protip: Yes. Yes, it is.