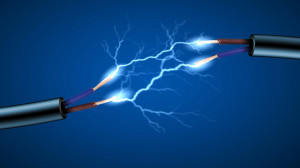 We live in the future. Electronic gadgets let us slide right through the slow parts of life, and that goes triple for travel. Cameras, computers, phones, trimmers… they can add up quickly, and they each have their own charger taking up space in your bag, making you seem like a threat to the TSA.
Simplify your electronic life
A lot of the time you will be lucky to find a single outlet you can use to charge when you desperately need it. Rotating out all of your chargers is horrible and time-consuming, and there are better ways to handle it.
Get a tiny surge protector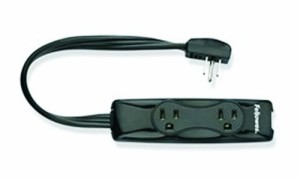 I guarantee walking up to the line of people waiting to use the outlet in an airport with a 4-outlet travel surge protector will make you plenty of friends and make sure you get charged up first. Suddenly you let everyone in on the electricity, and everyone's grumpy travel day just got a little bit better.
Hub and spokes
Your computer has plenty of life-giving USB ports, ready to feed your flock of other gadgets. Make sure that every charger you get is the USB version, not an outlet version. Then you just have to plug your single computer into the wall, and everything gets charged. By charging your laptop first, it means you can also use that massive battery to charge other tiny gadgets on the go, even when there are no outlets.
Stay away from proprietary chargers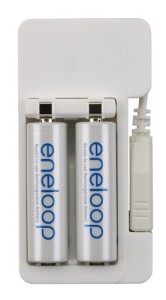 Always hunt down the AA-using versions. Every time you buy something rechargeable, it comes with its own charger and cords, clogging up your backpack. Nearly everything rechargeable has a AA-using version, which means you only need to carry one charger for all of them.
The smallest, most powerful AA charger right now is the Eneloop USB Charger. The longest-lasting AAs on the market, and they don't need an outlet to charge. The charger even comes with two AAs, so you don't even need to worry about it. I would recommend getting enough to fit all of your devices, though, so you always have two batteries charged and ready to go when your trimmer sputters out halfway through your face right before that important meeting.
Get it now on Amazon